Cycling vs Running Showdown
Cycling vs Running Showdown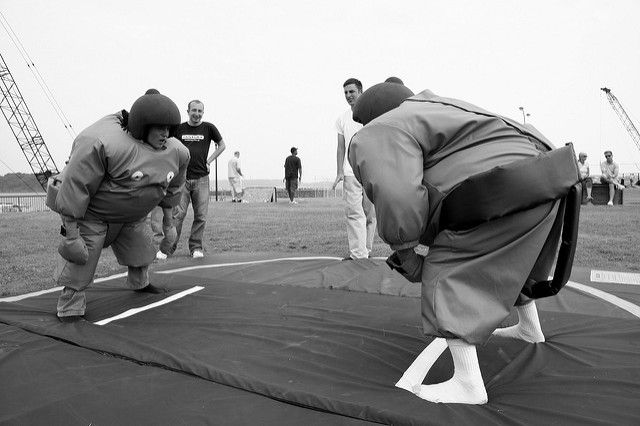 CC courtesy of Matt Watts on Flickr https://creativecommons.org/licenses/by-nc-nd/2.0
In this week's feature, we're going to have us a little cycling vs running showdown. Ladies and Gents, Boys and Girls, take a seat (which by the way, bikes have and runners do not).
1. Less Impact: Do you like your joints? Well as you get older, they'll let you know if they like you back. Running is a high impact activity that is rough on your knees, hips and your back. Both running and cycling are great forms of aerobic exercises, so you get comparable cardio benefits. With cycling, you can definitely count on this type of cardio being easier on your joints. Cycling gets this point.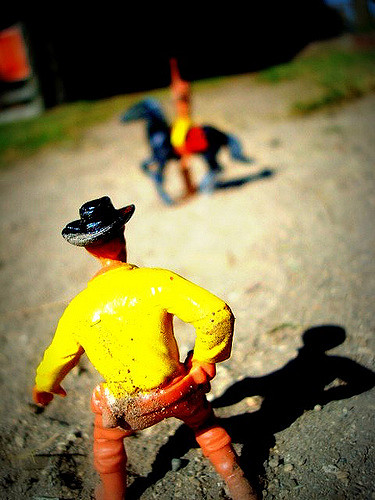 2. Commuting. In terms of showing up to your job a hot sweaty mess, that's definitely a personal choice. Cycling trumps running when it comes to showing up to work and looking presentable. This one goes to Cycling.
3. Tour de France vs Boston Marathon. Tour de France lasts 21 days, Boston Marathon 1 day. No contest, the sport with the biggest event: Cycling.
4. Distance. The Self Transcendence marathon is 3100 miles in 52 days, the world's longest certified footrace. Race Across America (RAAM) the ultramarathon bike race covers 3,000 miles over 21 days. Let's also throw in the guy who biked from India to Sweden, 2237 miles to be with the love of his life. That love story can be found if you google artist PK Mahanandia and Charlotte Von Schedvin. We reluctantly give this one to Running. PK cycled 2237 miles for love, and yeah you could say Forrest Gump ran across America for love but... *whispers* he's a fictional character.
5. Accessories. The gear is infinite when it comes to cycling. You can fix up your bike, try out the thousands upon thousands of different helmets, gloves, shoes, glasses, shorts, water bottles. There's fixed gear, single gear, every other type of gear, hand brakes, coaster brakes, disc brakes, road bikes, mountain bikes, cyclocross, race bikes, bmx....endless. Does anyone else get the feeling we're having a Forrest Gump "Bubba" themed list here? Cycling wins hands down.
Bianchi Specialissima 2016. No big deal, just a Tour de France top ten, also 2016's
Bicycle's Editor's Choice pick. Now tell us again about your awesome running shoes?
(The Bianchi Specialissima lives here, you can ogle to your heart's content)
Cycling 4, Running 1. Of course cycling wins. This is Bike Attack, cycling always wins. Come by and we'll prove it to you. Yes, we do test drives. Summer's here. You need a new bike.
---