About
Independent Bike Shop. Locally Owned. 40+ Brands.
Bike Attack® is an Independent Bicycle Retailer and popular bike shop with multiple locations in Santa Monica and Playa Vista, California. Bike Attack was founded in 1994 in Berlin, Germany by US Downhill and BMX racer Ericson Monsalud and his German wife in cooperation with the US Army.
Truly independent, not bound to ONE brand or any price.
Bike Attack's customers are free to choose between over 40 brands: Alpinestars, Benno, Bern, Bianchi, Biomega, Biria, Bulls, Camelbak, Campagnolo, Cateye, Chris King, Chrome, Dahon, Danny Shane, Easy Motion, Faraday, Fox, Foxhead, Free Agent, GT, GoPro, Haro, Intense Cycles, Juiced, KHS, Linus, Litespeed, Manhattan, Masi, Nirve, Norco, Nutcase, POC, Pearl Izumi, Phat, Purefix, Redline, SE Bikes, Schwinn, Scott, Shimano, Stromer, Surly, Tern, Topeak, Torch, Troy Lee, Virtue, Vittoria Shoes, We the People, and many more.
Award Winning Bike and ebike Shop. Not a corporate chain store.
Bike Attack's stores are full service bicycle stores that emphasizes excellence in customer service, pro repair, and bicycle & component sales. Bike Attack's specialties range from beginners to bike enthusiasts, specialized in urban cycling, mountain bikes, road bikes, track bikes, hybrid bikes, commuters, electric bikes, kids bikes and a wide variety of beach cruisers. Bike Attack® also welcomes trade-ins. Bring in your old bicycle and trade it in with a brand new one.
History of Bike Attack®:
Bike Attack® served the US soldiers, their families, US embassy members and the allied forces with outstanding service and received several awards from the US embassy. When the US Army left Germany in 1995, Bike Attack was converted into a bicycle retail store for the German public and quickly became famous as the exclusive distributor for Merlin and Bontrager.

In 1999 Ericson and his wife moved their location to Venice beach and established quickly a good relationship with the community.
Bike Attack Venice also became a Germany distributor for Foes Racing, Hanebrink and Astrix and focused mainly on extreme downhill racing.

In 2004 Bike Attack® opened a new bike shop Santa Monica on Main Street. It immediately received a great response from the neighborhood due to its friendly customer service, great selection of brands and professional, dependable service and the most innovative gear you can get your hands on.
In summer of 2016 Bike Attack® opened their newest location, a modern state-of-the-art Bianchi flagship store located in the new hip outdoor mall RUNWAY PLAYA VISTA right in the middle of Silicon Beach, CA.
Bike Attack Playa Vista is the largest of the Bike Attack® stores and is the first to carry both electric and regular bike brands such as: Bianchi, Stromer, Scott, Linus, Biria, BMC, Benno, and a huge collection of cycling wear from AlpineStars, Pearl Izumi, Danny Shane, Bianchi, Vittoria, Primal, Dogtown and more.
Bike Attack Playa Vista has been voted "Best Bike Shop" by several LA magazines.

Bike Attack® has always been a favorite to LA's celebrities, including Leonardo DiCaprio, Owen Wilson, Adrian Brody, Gary Dourdan (CSI) Julianne Moore, Vince Vaughn, Mickey Rourke, Robert Trujillo (Metallica), John Frusciante (Red Hot Chili Peppers), Brandon Boyd (Incubus), LeAnn Rimes, David Beckham, Johnny Hallyday, Pamela Anderson, Ross Robinson (Slipknot, Korn, Sepultura), Byron Katie, Jim Muir (Dogtown), Josh Brolin, Diane Lane, Alessandra Ambrosio, Tim Robbins, Robert Downey Jr., Michelle Rodriguez, Zac Efron and much more.
Bike Attack® also has it's own cross country team and offers regular road rides and training classes for all ages, road and mountain.

Bike Attack® is a platinum sponsor for the Aidslifecycle and offers 15% discounts for participants of Aidslifecycle and all licensed racers (Norba, UCI, Triathlon).

Bike Attack® offers friendly support to community clubs like Critical Mass, LA Bike Coalition, Bicycle Kitchen, Bikerowave, Wolfpack, Midnight Ridazz and more.

Bike Attack® is open 7 days a week, phone: 310-862-5001 (Playa Vista) / 424-744-8148 (Santa Monica), email: Sales@BikeAttack.com

Bike Attack's success is strictly based on the love for cycling.
Bike Attack® is a member of:
Santa Monica Chamber Of Commerce
NBDA
People For Bikes
Buy Local
NORBA
Awards:
Most Loved Award Santa Monica 2014
Most Loved Award Santa Monica 2015
Best Bike Shop in LA Award from Michael Levine 2013
Best Bike Shop in LA Award from Michael Levine 2014
Best Bike Shop LA Hotlist LA, 2nd place 2007
Best Bike Shop LA Hotlist LA, 2rd place 2013"
Best Bike Shop LA Hotlist LA, 3rd place 2014
America's Best Bike Shop Award 2014, NBDA
America's Best Bike Shop Award 2015, NBDA
America's Best Bike Shop Award 2016, NBDA
Bike Attack® is a member of: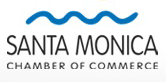 Bike Attack proudly serves Playa Vista, Culver City, Playa Del Rey, Venice, Mar Vista, Palms, Beverly Hills, Redondo Beach, Hermosa Beach, Manhattan Beach, Inglewood, Hawthorne, Malibu, Playa Del Rey, Los Angeles and beyond and ships worldwide.