Cycling at the 2016 Summer Paralympics
Cycling at the 2016 Summer Paralympics
The 2016 Summer Paralympics in Rio have begun. There are a total of 50 events in the two main disciplines of road and track cycling, 18 for Track from September 8 - 11, and 32 events for Road from September 14 - 17. These events will all take place at the Rio Olympic Velodrome and the Copacapana Cluster. This year at the Rio 2016 Summer Paralympics, 150 males and 80 females will be competing in these cycling events.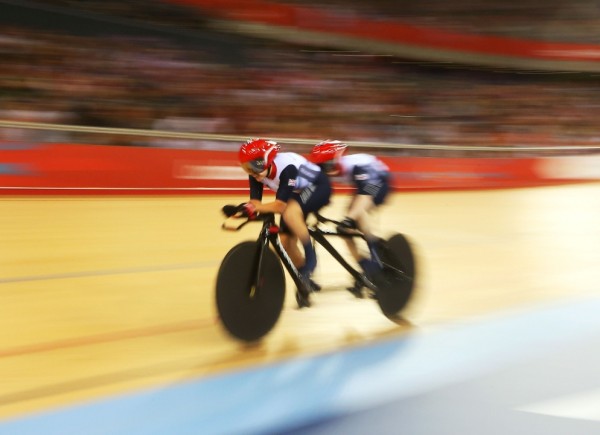 Paralympic Cycling Track- Rio 2016
According to the Wikipedia article on Cycling at the 2016 Summer Paralympics, the athletes participating in the cycling events are classified depending on the type and extent of their disability. There are four broad categories that cyclists are classified according to their functional ability: Blind/partially sighted tandem, handcycle, tricycle, standard bicycle.
Cycling at the 2016 Summer Paralympics - Classification of events [3]
Classification
Bicycle used
Description
B
Tandem bicycle
Athletes who have visual impairments ride tandem bicycles with a guide. They may have any level of visual impairment between no light perception in either eye through to a visual acuity of 6/60 and/or a visual field of less than 20 degrees.[4]
H (1-5)
Handcycle
Handcycle events are for athletes who are amputees, have paraplegia or tetraplegia. They are classified as an H1, H2, H3 or H4, with H1 being the most severely impaired. H1, H2, H3 and H4 cyclists will all compete in a lying position, whereas H5 cyclists compete in a kneeling position.[3]
T (1-2)
Tricycle
Tricycle events are for those cyclists who have a neurological condition or an impairment which has a comparable effect on their cycling so that they are not able to compete on a standard bicycle for reasons of balance. There are two classifications of tricycle: T1 and T2. Of these, T1 is for the more severely impaired athletes.[3]
C (1-5)
Standard bicycle
for riders with moderate locomotion impairment who do not require a tricycle[3]
Paralympic Cycling Road Rio 2016 - Hand Cycling Event
Classification →

---

Event ↓

B
C
T
H
C1
C2
C3
C4
C5
T1
T2
H1
H2
H3
H4
Road Cycling
Men's Road Race
●
●
●
●
●
●
●
Women's Road Race
●
●
●
●
●
Mixed Road Race
●
Men's Time Trial
●
●
●
●
●
●
●
●
●
●
Women's Time Trial
●
●
●
●
●
●
●
Mixed Time Trial
●
Mixed relay
●
Track Cycling
Men's 1000 m time trial
●
●
●
Men's ind. Pursuit

●

●
●
●
●
●
Men's ind. sprint
●
Women's 500m time trial
●
●
Women's 1000m time trial
●
Women's ind. Pursuit
●
●
●
●
Mixed team sprint
●
B=Blind or Partially sighted, tandem bicycle
H=Handcycle
T=Tricycle
C=Standard bicycle, with modifications
---