Bike Drifting Tips for Starters
Bike Drifting Tips for Starters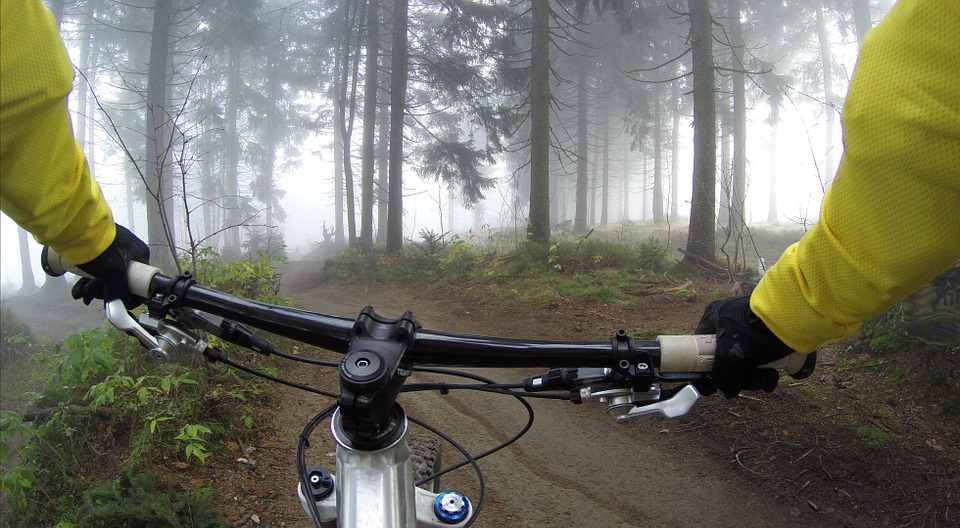 Who says drifting is only for cars? Using a bike, you can also drift -- and most cyclists will agree that it's pretty fun. It involves slinging the rear of your bike around in a way that causes the back tire to skid across the ground. To learn more about bike drifting tips for starters and how it's performed, keep reading.
First Thing's First: Safety
Safety is the most important factor when on a bike. Any number of injuries to yourself or others is possible, so you MUST take safety precautions. Here are a few safety tips:
- Obey the law. On or off the bike, you are responsible for obeying all traffic and bicycle laws applicable in your country/state.
- Know your surroundings. Practicing in a high traffic area? Not a good idea at all. You do not want to cause danger to yourself or others. If you want to practice bike tricks, a quick Google search of "bike parks near me" will provide you with some awesome spaces set aside completely for people with the same interests as you.
- Wear safety gear. Here's a question, would you rather wear your gear and be able to practice again and again, weathering any falls that might happen, or would you rather not wear the gear (and break the law) and only be able to practice once? Take advantage of the protection safety gear (helmets, elbow and knee pads, gloves, etc) provides and get to pro status faster.
- Ask an expert. Go to your local bike shop (You know, like the one on 2400 Main St. Santa Monica, CA 90405...goes by the name of Bike Attack?) More likely than not, you'll find bike enthusiasts hanging out, chatting about the latest and greatest, or checking out the models (...bike..models... models of bicycles...okay, maybe even some model models). Talk to the owners, the store representatives, everyone there is guaranteed to have a passion for biking. Get a take on their experience.
- Know your bike. Find the right bike, know what it means to have all the parts are secure and working properly. You can do this when you visit your bike shop. That's what they're there for. Ask as many questions as you can. Knowing you have the right bike, with the right specs makes all the difference in performance.
Where Can I Drift?
Technically, you can drift of any flat and even surface. As long as there's no obstruction on the ground and you have adequate clearance in all directions, it's safe to drift. With that said, it's recommended that you do it on a paved surface. Attempting to drift a bike on a dirt road could send you tumbling to the ground (never a good thing). So if you're thinking about drifting, choose a paved area like a driveway or closed-off parking lot.
How to Drift on a Bike
First and foremost, you'll want to perform some laps to increase your speed, doesn't need to be fast, but enough to have some momentum. Make a turn (left or right; doesn't matter) by turning your handlebars and shifting your body into the respective direction. Here's where the drifting comes into play: as you turn, squeeze the brake lever for your rear tire so it causes the tire to lock up. When done correctly, this should cause your rear tire to skid in the same direction that you are turning. Sorry if you were expecting more, but that's all it takes to drift on a bike!
Other Bike Drifting Tips
-Be aware of your center of balance when drifting on a bike. It's easy to tilt your body too far in a particular direction, increasing the risk of a crash and burn.
-Lift your body up and off the seat while leaning forward during the initial stages of the drift.
-Place your leg out and in front of the ground during the drift to prevent you from falling. Starting out at a slower pace will help you practice this without injury. It'll help your muscle memory.
-Scout the landscape before attempting to drift to ensure it's free of rocks and obstructions.
-Check out YouTube to see videos of professional cyclists drifting on bikes.
---